#98 – Save Our Great Salt Lake feat. Nate Housley
4 months ago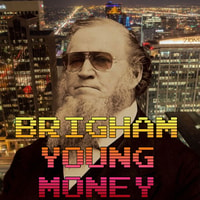 Yo! It's Kyle and Greg this week. We start things off by talking about our new and exciting sponsor, an update on Jordan's whereabouts, the untimely death of a monarch, and the anniversary of Ted Cruz exposing his online tastes. We then briefly talk about a wild situation in Vegas, the horrific water situation in Jackson, and another LDS bishop getting busted for extremely bad stuff.
The main event for this episode, though, is our discussion with our favorite historian, Nate Housley (@Nate_Housley), a founding member of Save Our Great Salt Lake.
We talk about the water situation in Utah, the effects of the shrinking Great Salt Lake, the impact of agriculture and the questions we should be asking about it, and what needs to be done to start turning things around.
Save Our Great Salt Lake will be at Slackwater SLC (684S 500W) at 6PM this Wednesday, September 14th. Come meet like-minded people, socialize, and then hear Nate give a presentation starting at 7 about the frontier origin of our water system and where we go from here.
Please sign the petition on Save Our Great Salt Lake's site here: https://www.saveourgreatsaltlake.org/
And follow them on social: Twitter: @saveourgsl Instagram: @saveourgreatsaltlake