#103 – Oops, All Hell Lines
6 months ago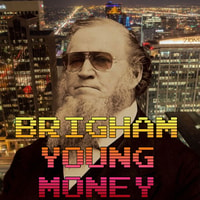 The boys are back. It's November. A new month with new possibilities.
Greg updates us on his new career path! Catch him at a very special second-iteration of a very special conference definitely taking place next year.
In this ep, we catch up on what's being going on lately and buddy, there's a lot. We talk about racist Utah teenagers wearing some of the most racist costumes we've ever seen, Lula's extremely important victory over perennial covid-haver Jair Bolsonaro, The Church scheming in the outback, Saudis draining the American West, and more.
We're planning on live-streaming during the evening of next Tuesday's midterm elections. Catch us on twitch: https://www.twitch.tv/bympod
And, of course, join the Patreon for super cheap and come hang out on discord. It's fun.