#112 – A Confederacy of Cancellations feat. Mark Agee
7 months ago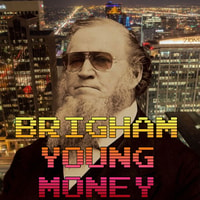 This week, we're back and we've brought in our dear friend, Mark Agee, as reinforcements. We start things off with our thoughts on the return of The Delta Center, the Millers' continued legacy, and more.
In the Hell Lines this week, Greg takes us through what's been going on, including the Utah legislature reining their terror upon vulnerable people, "George Santos" and his love for dogs, and other lovely stuff.
And finally, the boys reminisce about one of our favorite trends: conservatives cancelling miscellaneous foods, appliances, and sneakers in the name of defending this great country. And, of course, cover the dangers of becoming too attracted to spherical candy.
Follow Mark on Twitter: https://twitter.com/MarkAgee Sub to us on Patreon for extra episodes and discord access: patreon.com/brighamyoungmoney
And keep rockin' in the free world, friends.