#125 – A Proud Gridiron Grift
3 months ago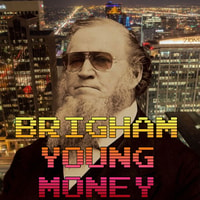 Yo! The boys are here with a fresh ep in the early days of (LGBTQ+) Pride Month. We cover a lot in this episode, including all of the fresh new hell the right is creating with the never-ending attack on gay and trans people. And it turns out that our governor is a bit of a coward. Who knew? We talk debt ceiling, Chris Steward resigning, Utah oil production, and the Supreme Court doing more anti-labor nonsense.
And finally, we end with a story in the SL Tribune about BYU and other NCAA athletes being scammed via newly allowed NIL deals, including with FTX and NFTs. Amazing.
The Pride parade in SLC is Sunday 6/4! And while you're there, go check out DSSL's booth and grab some BYM decals and talk socialism with good people.
Join the patreon and discord at patreon.com/brighamyoungmoney
Outro music: Trauma Bonds by High Vis