#126 – Hanging Ten in Hell
3 months ago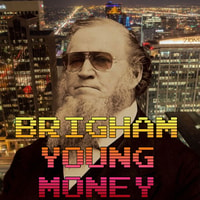 He did everything right and they indicted him!!! Trump might be going to the pen, but not without some empty promises of free Cuban food first.
We cover some real fun topics in this one like the endless world of digital advertising and data collection, a genius developer building a surf community in the middle of the Utah desert, roads collapsing under increasingly dramatic climate change, and more.
And finally, we talk a bit about the freaks who continue to wage war on the incredibly scary concept of books.
Join the patreon: patreon.com/brighamyoungmoney
Love u all!