#114 – He Would Be A Poster
7 months ago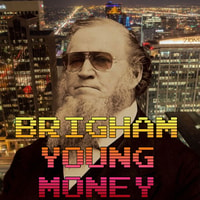 Your favorite loverboys are back with a fresh ep off the pod press! In this one, we catch up on the Super Bowl, talk about the upcoming NBA All Star game here in the city, and review all of the amazing things our legislature is doing to fight this water crisis. Don't worry, they're doing a lot. I promise. They really are. Definitely.
We cover the insane catastrophe in East Palestine, OH, the SEC investigating The Church, and the scheme's our local politicians have been up to when it comes to "dealing with the homeless situation."
And finally, we recap those weird Jesus ads from the Super Bowl and dig into the people behind 'em. Not good.
Subscribe to the patreon at patreon.com/brighamyoungmoney
Stay golden.