#107 – A Not So Merry Techsmas
9 months ago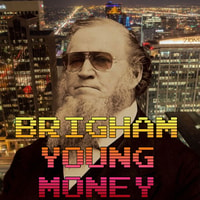 Happy holidays, bozos. We had a lot to catch up on together... In this ep, we talk about an exciting local NFT export, Rocky declaring for mayor, and our upcoming Street Fight Radio appearance. Then, Greg takes us through his Hell Lines™ that include a local cookie company using child labor, OUR making a comeback, SBF's arrest, and more!
And finally, we talk through the recent waves of mass layoffs taking place across the tech industry, but hitting hard specifically in Utah... just in time for the holidays. We need a complete and total shutdown of economists until we can figure out what the hell is going on.
Thank you to everyone who has been donating through Greg's mutual aid efforts this fall and winter! Reach out to him on twitter if you've got more you'd like to donate. He'll come pick it up.
If you've got extra cash, hit up Salt Lake Mutual Aid: https://twitter.com/slcmutualaid
Join the patreon if you'd like: https://www.patreon.com/brighamyoungmoney
Have a great rest of your year, everyone. Take care of each other!!!